The Brisbane market is recovering as the fall in listings has abated and the Permanent market is now growing its listing again after three quarters of falls. This market is responsible for all of the rise in permanent businesses.
The Holiday markets of the Gold Coast and the Sunshine Coast highlight the reduction already noted.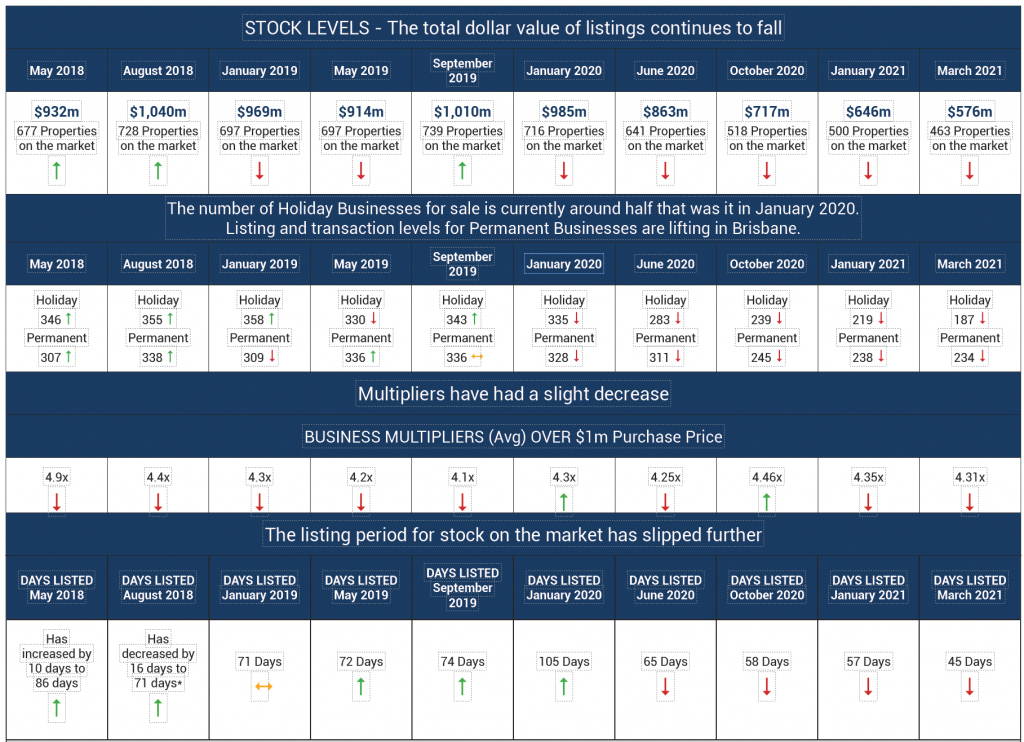 Management Rights for Sale – Market Analysis – March 21
Letting Pool Coverage – proportion of the total units to those within the Pool Agreement Coverage – refers to % of total agreement term available upon purchase.