When you're in the market for Management Rights, the best place to search is TheOnsiteManager.com.au, I don't just say that because I own the site, it really is the only website in the country that  has every single listing, from every single broker in the industry, all located on one super-fast and easy-to-use website. You can search a wide range of parameters to nail down exactly the listings you're interested in, and short-list these for closer review, or enquire straight away, directly with the broker. We have relationships with many of the nation's top data aggregators who have built a specialised XML structure exclusively for our portal to allow brokers to present vastly more financial data than is available to other portals such a letting pools, outside agents, agreement terms, contracted working hours, even if the complex is pet friendly or not. This ensures TheOnsiteManager.com.au not only has the most Management Rights, we also have the most extensive data-set, and the most up-to-date content of any portal that caters to this market in Australia.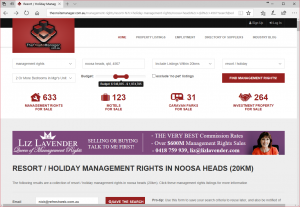 We've now taken this one step further to introduce a really powerful new feature to the website: Savable Searches. Now, when you've nailed down exactly the sort of search you want… how many manger's bedrooms and bathrooms you want, the locations you want to search in, the module you're after, and of course, the budget, you can SAVE your search into your shortlists. You don't need to register or create a login to do this, just like the shortlist itself, we store saved searches right there in your browser cookies so you can access them any time!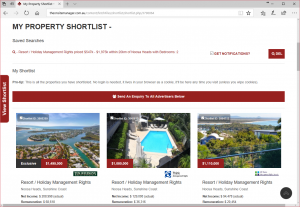 Any time you search, there's a tiny little form at the top of the results that you can add your mobile and email address to and press the save button – presto the search is saved. Hit the shortlist tab to the right of any page, and your searches will all be neatly laid out there as links, click them and they'll run. You can come back to the site any time you like and re-run the same search. Better yet, any time new listings are added to the website that fall into your search criteria, we'll shoot you an email to let you know! You can monitor the market and ensure you're instantly aware of new listings coming on the market in your search. You can even search for your own area and just keep an eye on any buildings that come up around you.
It's a really useful feature and very simple to use. Give it a go today, and as always, feedback and suggestions are welcome.