Industry newcomer AccomProperties are making some fairly outlandish claims about their web portal of late. I came across this rather amusing banner-ad while browsing the internet recently: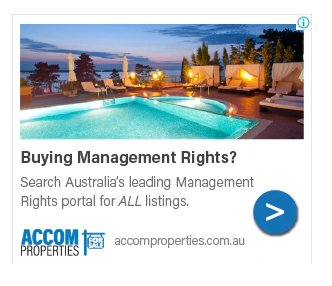 Of the 2 line heading, they managed to squeeze 2 arguably false claims into their ad… I'm actually impressed – but not in a good way.
Claim 1: AccomProperties.com.au is "…Australia's Leading Management Rights Portal…"
That's a mighty big claim for a website that's been around for what… 18 months?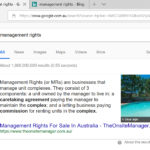 To inject some reality back into the discussion: our management rights portal has been operational since 2005, turns over ~1 million dollars a year, logs over 25,000 visits per month, generates thousands of enquiries per month, holds accounts with every MR broker in the industry, and outranks AccomProperties on every major search engine (First organic place of page one on Google.com.au, and first place organic on page 1 of Bing.com for "management rights" at the time of writing). When I searched just then, AccomProperties was in last place on page 1 of Google, and didn't even show up at all on page 1 of Bing for "management rights". That's a pretty weird definition of "leading".
Claim 2: AccomProperties.com.au contains "ALL listings".
Those of you playing along at home can verify the legitimacy of this claim quite easily. A cursory glance at their current listings reveals they have only 563 Management Rights advertised at time of writing. By comparison, TheOnsiteManager.com.au has 821 Management Rights advertised at the time of writing. I'm utterly puzzled at these sort of statements – what are they thinking when they make claims like this? Who are they trying to fool? If AccomProperties can make straight-faced statements like this about their portal's performance in public, I wonder what sort of claims they are trotting out to advertisers behind closed doors? I consider it to be utter nonsense and something that cannot be allowed to go unanswered.