Patrick Bell from FNX Finance has released his 9th series snapshot based on TheOnsiteManager.com.au database. His analysis below: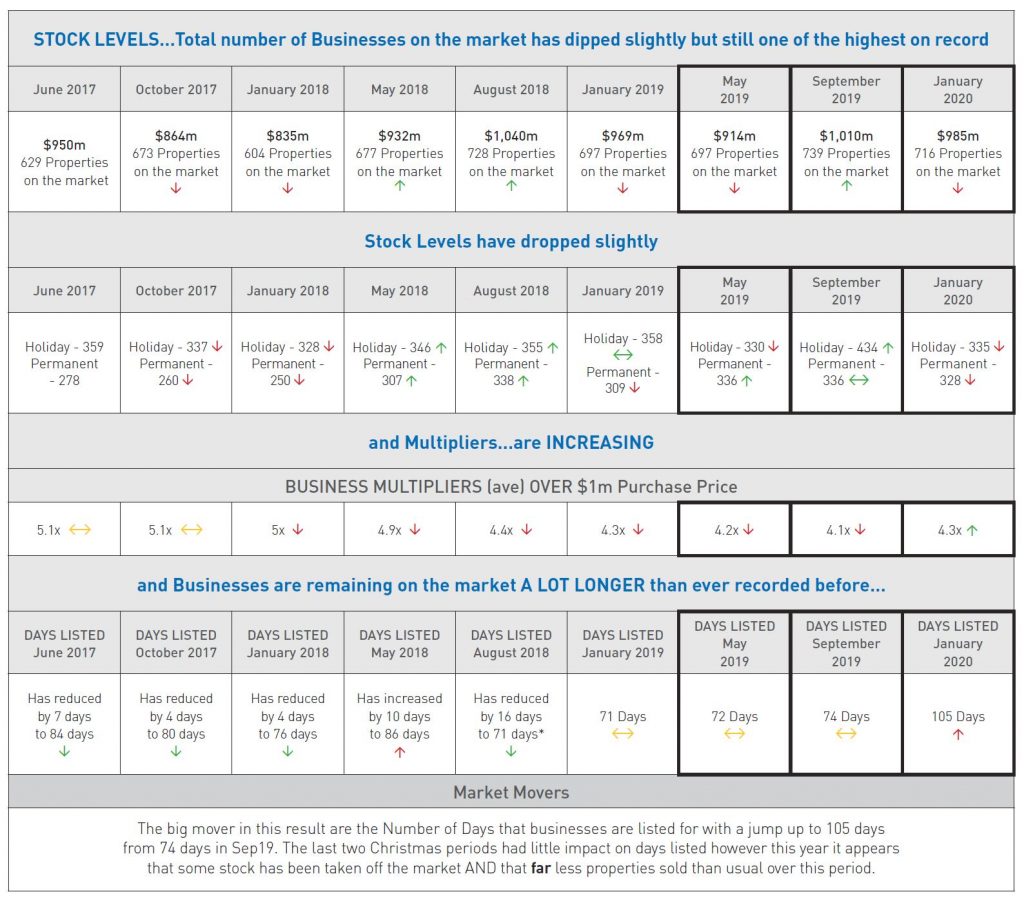 Management Rights For Sale – Market Analysis January 2020
Letting Pool Coverage – proportion of the total units to those within the Pool. Agreement Coverage – refers to % of
total agreement term available upon purchase.