FINEXIA Securities have analysed our data to release the latest Quarterly Pulse. See below for details.
Management Rights For Sale – Market Snapshot – April 2022
Data Provided by TheOnsiteManager website.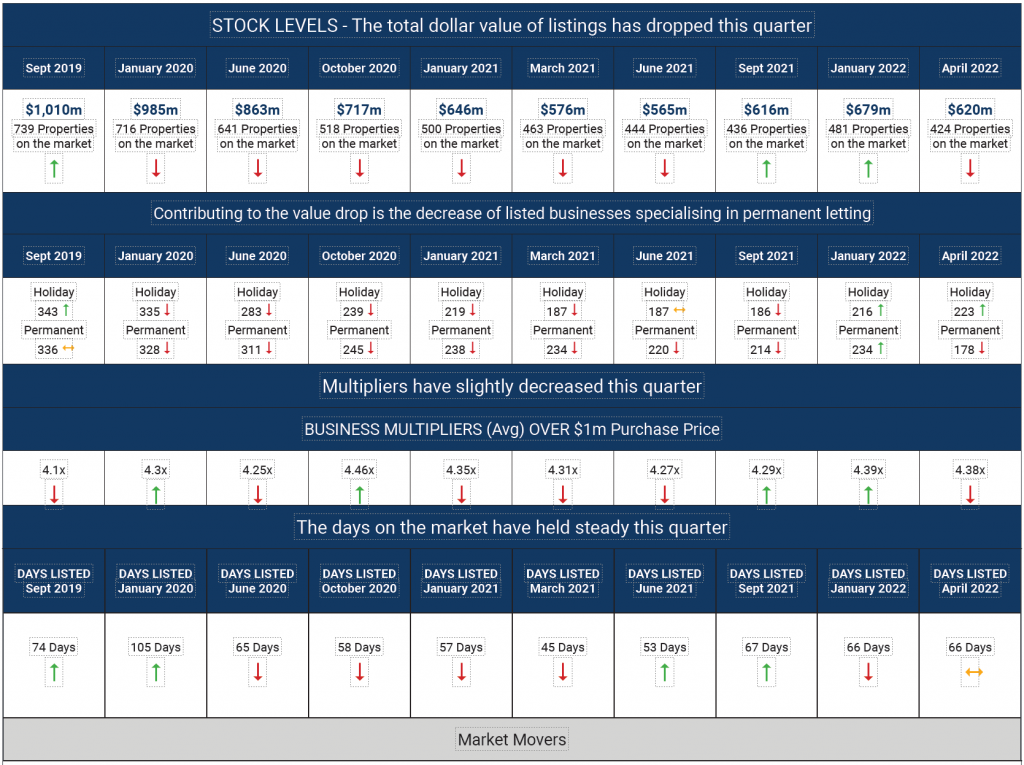 Management Rights for Sale – Market Analysis – April 2022
Letting Pool Coverage – proportion of the total units to those within the Pool Agreement Coverage – refers to % of total agreement term available upon purchase.