It's been a bumpy ride, but the NBN looks like it's finally approaching the home straight.
According to NBN Co's latest Corporate Plan, 2018 will be its biggest year for installations. Combined with the 2017 financial year, they predict almost 5 million additional connections nationwide, on track for a planned completion date of sometime in 2020-21.
That's great to hear, but the situation on the ground for most of us is one of confusion and frustration, especially for people living in or managing multi-dwelling units (MDUs).
This guide aims to help explain the basics of the NBN in MDUs. If you have additional questions on this topic, feel free to comment below and we'll update the guide to include the extra info.
Note: See the glossary at the bottom of this guide for explanations of the technical terms used.
Why does our MDU even need the NBN?
If you're in a planned rollout area, you have no choice. You must connect to the NBN. Once your street is wired up, your existing copper lines will be switched off within 18 months.
You can't keep your existing connection – it's NBN or nothing. And if you don't register your building during the relevant grace period, your body corporate will have to foot the bill for the connection.
Check the rollout map here, or register your building here.
Onsite managers' responsibilities
While owners corporations are responsible for most of the decision making around any utility connection or common area, as an onsite manager you may be required to:
Ensure committee members and occupants are made aware of their NBN status
Deliver postal notices from NBN Co in a timely manner (more info on this below)
Collect quotes from telcos or ISPs for bulk connections
Allow contractors in to install new hardware
Oversee contractors' work to make sure they adhere to the guidelines
Manage queries and complaints from tenants and resident owners
Can the owners corporation refuse connection to the NBN?
Yes, but it's not as easy as stopping the installer at the gate, and it's probably not a great idea in the long run.
If they're worried about shoddy workmanship or unsightly cabling (more on this later) then they have the option to do the internal wiring at their own cost (if the existing phone lines aren't centrally connected at a single comms box, a.k.a. FTTB).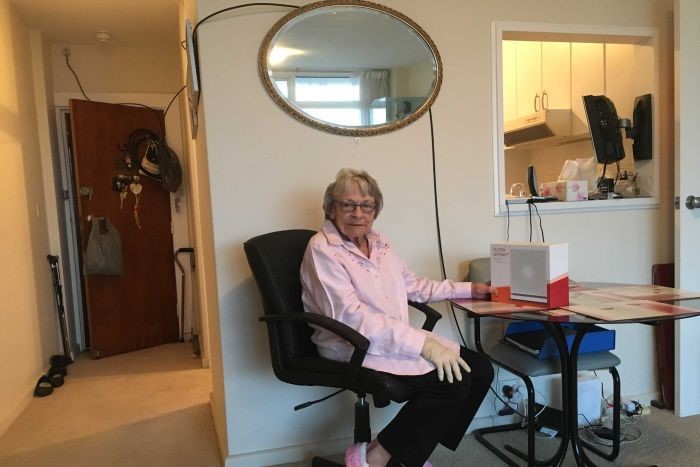 Deciding to refuse the connection will be an internal matter that the owners corporation will need to weigh up between themselves in an executive meeting. NBN Co will make three "good faith" attempts to access the building to install hardware, but after this the property will be listed as "frustrated" and no further attempts will be made unless the situation changes.
When your building is listed as "frustrated", NBN Co will send all occupants a letter explaining the refusal, so be prepared for some angry responses from residents if this occurs – especially if there are no by-laws explicitly prohibiting the installation of data cabling.
If the owners corporation is against the NBN, they only have nine business days from receiving the installation notification (LAAN). If you're an onsite manager who receives the mail on behalf of the owners corporation, you'll need to make sure you act fast.
Can onsite managers refuse entry to installers? And should they?
Not usually. If no objection to the installation letter is sent within nine days, NBN Co will likely enact its rights to enter (under the Telecommunications Act 1997) and begin installation in common areas – and onsite managers aren't legally allowed to stop them from entering, except in very specific circumstances.
What type of access can we restrict?
The legislation doesn't give telcos access to hardware they don't own, such as in-building cabling (e.g. the existing phone lines in the walls), so if an installer mistakenly begins disconnecting phone lines, drilling through walls and running fibre to each premises, the owners corporation and onsite manager have grounds to object.
The good news is that NBN Co prefers not to perform FTTP installations in MDUs due to the significantly higher time and cost involved. But it's still recommended that you get up to speed with the proposed rollout in your building or complex and ensure the owners corporation is aware of where they stand.
Alternatives for in-building cabling
If the owners corporation would like to have some control over the way the in-building cabling is performed (e.g. installing new fibre to individual units), they should look at hiring a private contractor to deliver a building cabling plan.
Being a private installation, the body corporate will have to pay for the works, and should also obtain legal advice on creating or amending a relevant by-law.
Who chooses which telco or internet provider to use?
As the onsite building manager, it may be up to you to choose an ISP for the whole building (although individual occupants may want to go with someone else).
TPG in particular have been aggressively targeting MDUs, signing them up to whole-building plans in exchange for discounts or bulk deals. In these cases, TPG connects its own fibre to the basement, independent – and often well before – the NBN.
If your building has a TPG MDF (basement connection box) and there isn't enough space for the NBN to install one, you may elect to refuse connection to the NBN. The downside to this is that your occupants won't have the ability to choose, and this might put some of them offside.
Another potential issue with going with another provider for the whole building is that when the time comes to switch, the body corporate will again be liable for the full cost of connecting to the NBN.
If you have space in your comms room, it's a good idea to allow the NBN in, as this offers the best future-proofing and flexibility for residents. Remember – the NBN only installs the fibre itself; it's up to individual lot owners or tenants to pick an ISP.
Lift phones and monitored emergency systems
Regardless of who you choose to supply your phone and internet line, you are required by law to make sure your emergency lines, like those in lifts, are up to code.
NBN technology won't work with most existing lift phones or monitored fire, medical or security alarms, so you'll need to find an alternative solution. 3G systems (standard mobile SIM card with backup batteries) are popular, and there's no shortage of providers.
Begin by registering the device with NBN Co. Your lift maintenance company will probably approach you themselves, which could save you some legwork, though you might want to shop around too.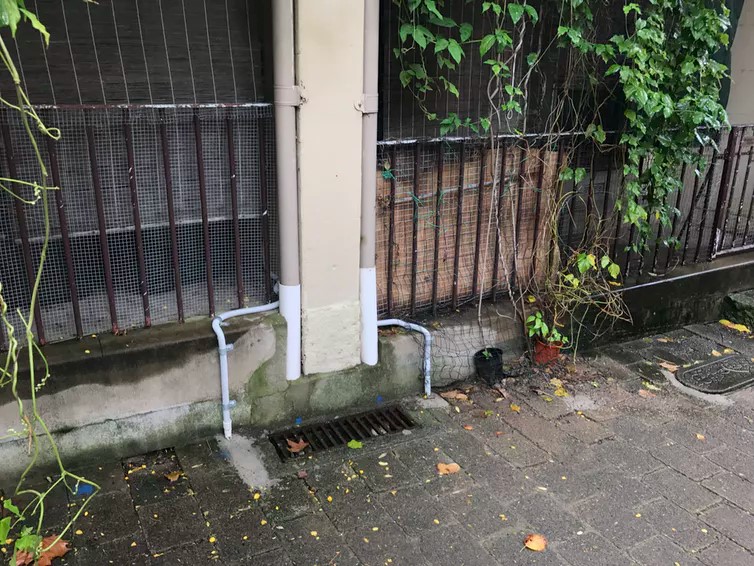 Installation rules
If you're concerned about shoddy workmanship, here are NBN Co's own installation rules. If you think your installer has botched the job, contact NBN Co and specify what's been done incorrectly.
Minimum Clearances (Measured from outer edges of the connection box)
250 mm from fixed services including pipes, taps and meters
150mm clearance from gas enclosure or combined utility enclosure
Outside exclusion zones around Gas Regulator/Boxes and Enclosures, and Gas Discharge Zones
1500 mm from gas cylinders
150 mm from corner of wall
150 mm from exterior structure such as window or balcony
You can access the full guidelines for installers here.
The bottom line
In the end, the bottom line is the bottom line.
Gaining access to the NBN during the free rollout period is the best course of action. Objecting to it, giving installers a hard time getting in, or not staying on top of communications from NBN Co will, in most cases, simply prolong the inevitable while exposing the body corporate to unnecessary costs and conflict in the future.
There are options for those who are concerned about poor workmanship (like hiring private cabling contractors), but again this is a question of appearance vs. cost that the body corporate will need to vote on.
Glossary: NBN abbreviations explained
The fact that there are a million acronyms getting thrown around is half the reason everyone is so confused. Here's a plain-English explanation of what each thing means. There are many more, but this should be enough to help you understand this guide.
NBN

The national broadband network. A high-speed cabling network that will replace the old-fashioned copper cabling in planned areas.

The NBN is just the wiring, meaning you don't get your internet plan from them – you still need to go through an Internet Service Provider (e.g. Telstra, Optus, TPG, etc.).

MDU
Multi-dwelling unit, e.g. an apartment building or unit complex.
FTTB
Fibre to the Building. NBN cabling comes all the way from the street into your comms room/box. From there, the building's existing internal wiring (probably copper) carries the signal to each premises. This is the most common setup for high-rise MDUs.
FTTN
Fibre to the Node. A node is a cabinet in the street. This is most similar to how most of us currently get our ADSL broadband. The fibre stops at the box, and the rest of the wiring in from the street is old copper.
FTTP
Fibre to the premises. The NBN comes all the way inside individual homes. This is more common in new builds – existing buildings would need all their internal wiring replaced with fibre, which can be unsightly (and sometimes expensive).
HFC
Hybrid fibre coaxial. This is your existing cable TV/internet wiring. If you already have this type of connection into your home, you don't need anything extra done.
MDF
Main distribution frame. This is the comms box/room in the basement of an MDU.
NTD
Network termination device. If you have fibre coming into your home (FTTP), this will be the box that your modem plugs into. It's basically a mini MDF.