When running a management rights business, it's so easy to get so caught up in the day-to-day that you forget you're not just an employee doing a job, but in fact a business owner and investor.
It's understandable – if you're spending all your time listening to complaints and getting covered in bin juice, it's not hard to lose sight of the reason you first went into management rights: to enjoy a better work-life balance, to semi-retire, or to build a nest egg off of your letting pool income.
Unfortunately, there's no secret get-rich-quick method to running an effective, profitable management rights business. But there are simple, proven ways you can improve things for yourself and your business, and it all comes down to your mindset and approach.
Listed below are some of the dos and don'ts of being a more effective onsite manager. Whether you're in your first year or your fifteenth, they might just help you build a more profitable business to live off, and a better investment to sell on when the time comes.
Do: Be crystal clear on what your duties are
If it's been a while since you read the BCCM Act and/or Code of Conduct, here's a quick refresher.
Under the Act, resident managers are required to:
have a good knowledge and understanding of the Act and the code that applies to them;
act honestly, fairly and professionally in doing their job;
act in the best interests of the body corporate (if lawful to do so);
not be fraudulent or misleading.
There is of course a lot of other legislation that you need to stay on the right side of, and there's also the schedule of duties you're contracted to perform on a regular basis. This is a common source of conflict between resident managers and other owners or the Committee, as there are often disagreements over what the caretaking/maintenance contract actually says you have to do.
Review your schedule of duties, and review it often. Take note of how much work is involved in each task, and keep records of everything you've done. By keeping diligent records, you'll be protecting yourself from two angles: if the body corporate accuses you of not fulfilling your duties, you'll know exactly what you have and haven't done, down to the last letter; and if you're regularly performing extra work for no additional compensation, you'll have documented proof with which to negotiate an amendment to your contract.
The issue of sketchy role descriptions is more common with older agreements, however even if yours is fairly fresh there's no reason not to keep records of your workload – as we'll see as we go through this list.
Don't: Go above and beyond without showing it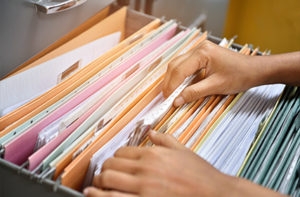 Just because you live onsite and have a vested interest in how your complex looks, that doesn't mean you should feel obligated to do more than your contract states.
If your agreement mentions "regular gardening and maintenance", does that mean once a week or twice? Chances are, the other owners won't all agree on the answer either. The pool cleaning schedule is usually very comprehensive, but can you say the same for the gutters, windows, or other items in the common area?
There have been numerous cases of management rights purchasers who have moved into their new scheme and started work, only to be told that they're expected to do more than their contract states, based on what the previous manager did for free.
If you're looking to sell your MR business, putting these additional duties in writing will give your prospective buyer a better picture of the expected workload – and it could earn you a higher asking price too.
Ask yourself: am I going above and beyond my responsibilities, and do I have anything to show for it? If not, there's no time like the present to start keeping better records of what you're doing.
Do: Focus on communications above all else
Keeping records is one thing, and maintaining excellent communication is another – though it flows on as a direct result.
As they say in any business, communication is key. The better your documentation of what exactly you're doing, the better you'll be able to draw on evidence (email chains, phone records, invoice and transaction receipts) to communicate – in a timely manner – what exactly is going on in your scheme.
Being the proactive one in the relationship will stand you in good stead, especially if your OC needs to be reminded about who's taking the initiative, and how long it's been since something was brought to their attention. In the long run, this'll all add up to a tighter ship, a better dynamic between you and the body corporate, and if the other owners know what's good for them, a larger letting pool for you.
Don't: Over-involve yourself
There's a difference between being a proactive communicator and being seen as overly nitpicky. Tread the line carefully, especially where there are internal politics at play.
Your role as the onsite manager isn't to lobby or over-involve yourself beyond your legislated rights (e.g. as a non-voting committee member), so it's probably not a good idea to allow yourself to get too deep into the interpersonal agendas of your fellow owners.
When selling your management rights business or having it valued, you won't want any of this ongoing conflict to be on the record. So if, you're abiding by the previous tip (knowing your role, sticking precisely to it and keeping records), then it'll make sense to never let your involvement in these types of disputes become an issue.
Do: Get on top of your finances
It might sound obvious, but you'd be surprised at how many management rights businesses fail to make the most of their financial position.
Speaking to an expert accountant or financial advisor with prior management rights experience is the best place to start, but there are a few basic steps you can take yourself.
For starters, if you qualify as a small business operating from a home office, you'll be able to claim relevant expenses, including office equipment, phone and internet, and whatever other running costs you incur (though you'll only be able to claim the portion used for your business, and not in your home).
You should also brush up on your bookkeeping – you're running a business, so if you want to sell it, you'll do a lot better if you can show how well it's running, rather than just relying on market appreciation. Regularly do the calculations on how long there is left on your contract, and work with your accountant to work out best- and worst-case profitability scenarios.
As for insurance, make sure you're covered for both public liability and professional indemnity insurance. This'll protect you against claims that might arise due to alleged errors, omissions or negligent acts. If you're found to be in breach of your professional duty, you could find yourself being fought for financial losses, personal injury, or property damage.
Don't: Exploit your position for financial gain.
There are times when your entrepreneurial ambitions may need to take a back seat – particularly if they clash with what's written in your contract. Just as it's now illegal for retailers to charge flat-rate surcharges on credit card transactions, the same goes for your "resourceful" reduction of standing expenses.
Subcontracting work to third parties is a common sticking point: you may be able to find someone to do the work for less than your estimated hourly rate, but unless your contract explicitly allows you to outsource, you could be in breach of your terms. After all, the whole point of hiring onsite managers is that it's meant to be cheaper than having everything outsourced to third parties.
Secondly, your owners want someone to be available 24/7 (or close to it) so if you're making yourself less available than you should be (based on your contractual terms), then they have every right to kick up a stink.
Again, if you're keeping accurate records and reporting regularly to the body corporate, this type of thing probably won't have a chance to arise.
Do: Be the Owners Corporation's eyes on the ground
As a contracted service provider reporting to the body corporate, it's your job to report any breaches or wrongdoing in a timely manner. This doesn't only apply to partiers or parking infringements – it also includes any maintenance or caretaking issues affecting common areas.
In practice, this means being proactive. Do your regular inspections in your letting pool and stay well aware of any structural problems – before they become huge money pits. Roofs, gutters, leaks and other slow-progressing damage might not be easy to spot if you're looking at it every day, but if you're keeping records and performing all the correct inspections (or having someone perform them for you) then you could just save the scheme – and yourself as a member owner – a lot of money.
Don't: Overstep boundaries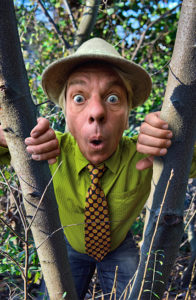 There's a fine line between being proactive and being a busybody: know your boundaries and rights, and don't overstep them. Some managers take it too far, letting themselves into other people's lots without the required notice or justification, or taking it upon themselves to enforce body corporate rules without consulting anyone first.
If you spot an issue or think you need to file a notice of breach, follow the rules. Always report to the body corporate and seek approval before taking any action – aside from it being the right thing to do, you'll also be safe in the knowledge that they'll have your back if you encounter resistance or non-compliance.
Naturally, some owners and tenants will also feel uncomfortable if you're constantly nosing around; while this is hard to avoid when you're trimming lawn edges or cleaning stairwells, keep in mind that some people like their privacy.
Do: Grow your letting pool
Rental commission is the biggest earning factor you can directly influence, which is why it's so important to follow the points above.
Playing by the rules, being proactive in your communication and doing your best to keep the scheme running smoothly will ultimately give the other lot owners a good reason to pass their rental management over to you. After all, you already know the complex like the back of your hand, you know how to sell it, and if you're doing a great job for the other landlords in your letting pool, word of mouth will spread.
You'll be hard pressed to find an external property manager who can come close to servicing the tenancy as well as you can, so make the most of your position. Stay up to date with market prices in your area and adjust them quickly (with the owners' approval, of course), learn the pros and cons of each individual lot, and invest in some decent photography.
Be fast and responsive (and affordable) with your maintenance call-outs, be thorough with rental application reference checks, and keep accurate records of all communication. You'll be a shoe-in.
Don't: Treat non-clients differently
They say management rights is a "people business", and it is. But sometimes this goes the wrong way.
Some onsite letting agents have been known to treat non-clients a little differently – knowingly or unknowingly – especially when it comes to maintenance requests, handling complaints, or just saying hello.
The best argument for treating everyone with the same priority is that the people who aren't in your letting pool are your single biggest chance at building your rental management income: they're your prospective clients, and you won't win them over by giving them the cold shoulder.
Do: Be the Body Corporate's financial ally
Your role is likely different to that of a strata or body corporate manager (i.e. you're not responsible for administrative tasks) but by understanding what the body corp needs, when it needs it and in what format, you'll be growing your reputation – and in the long run, your potential rent roll.
It's about adding value. If you can offer support where the body corp needs it, you're making yourself indispensable. As an asset to the smooth running of the complex, you'll not only improve your image in the eyes of the owners and tenants – you'll also strengthen the ongoing value of your business.
Do: Upskill or look into other profitable side services and revenue streams
If you're not already licensed in real estate sales, you should think about doing the extra two days' training. Just as you're better placed than external agents for managing rentals, you're also better placed for selling lots. You know everything there is to know about the scheme (including existing maintenance issues, potential future costs, specific rental yields and vacancy rates, and so on) so it makes sense to use this knowledge to your advantage.
For mixed and short-term complexes, there's also the possibility of extra income from offering side services, such as unit cleaning, car hire, linen hire, tour bookings, and other affiliate/commission-based partnerships you can run with nearby businesses.
Don't: Lose sight of the basics
It's all very well trying to find extra ways to earn some bonus dollars, but none of them will matter if your business isn't the well-oiled machine it should be. Focus on the basics first: know your duties and the legislation, keep accurate records, communicate regularly, report consistently, and help the committee and body corporate by giving them the information they need to make decisions.
If you're more of a people person than an organisational genius, play to your strengths. Likewise, if you have a knack for spreadsheets and record-keeping, let this guide your management style. But every now and again, remind yourself: a successful business is only as good as the sum of its parts, so try to tick as many of the boxes as you can.
When it's time to extend or sell your management rights, future you will thank you.